Bryan County Abstract Company
A Pillar Of Downtown Durant And The Bryan County Community
Our Story
Contact us
Estimate Your Closing Costs!
Request An Estimate Of Your Closing Costs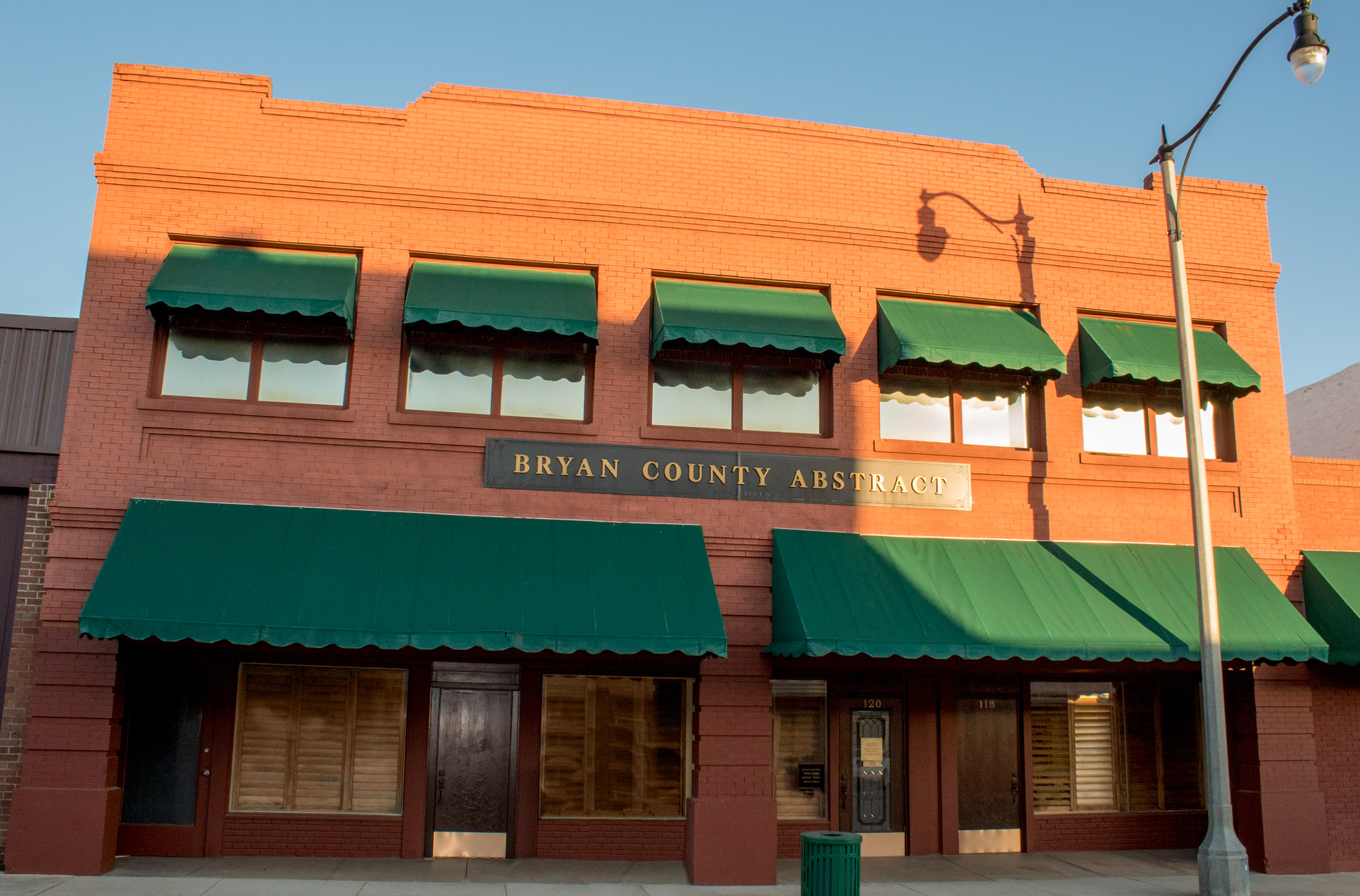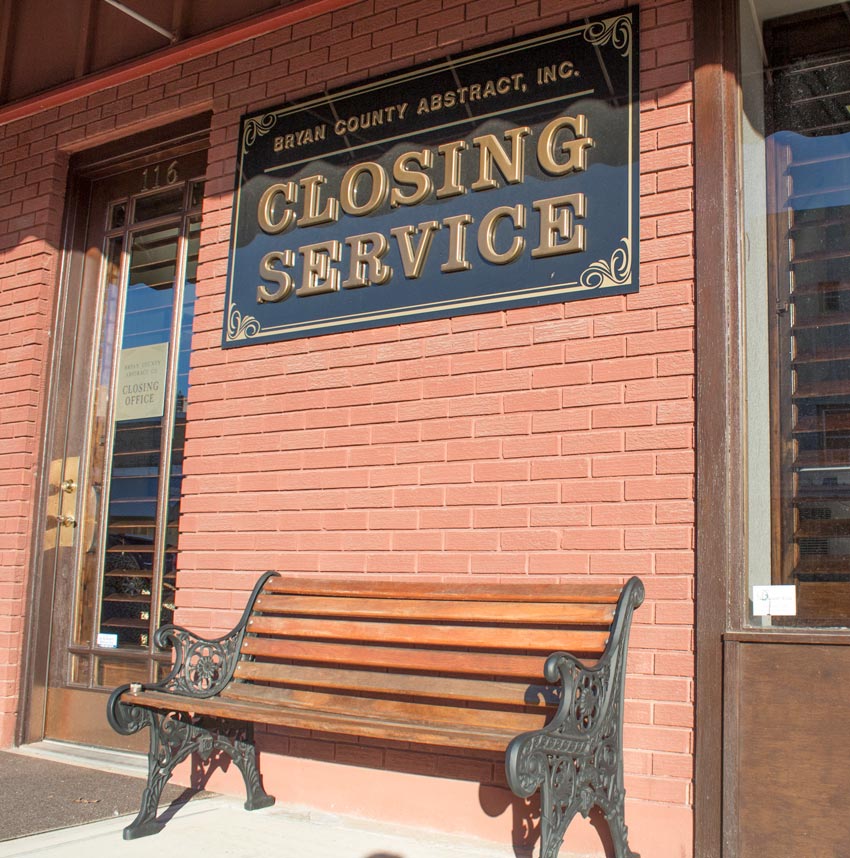 Bryan County Abstract Company
Although there are no perfect titles, Bryan County Abstract Company has been giving assurance to area residents for over a century that they are protected against issues which may affect their ownership of real estate which could include unpaid mortgages, outstanding liens and taxes, unknown heirs of previous owners, fraudulent documents and unknown easements.  
 Bryan County Abstract Company has been a pillar of the downtown Durant community since its beginning in 1903.  We have seen several of owners in our lifetime and have been blessed with a number of dedicated, career title professionals through the years. The present owner Allen Wheeler, strives to make the closing and abstract process as fast and easy as possible. For the past 18 years he has done just that. Allen has had a passion for buying and selling real estate his entire life, and he wants to help people who are just like him. This experience and dedication has allowed us to be on the forefront of the title services and closing industry as it has changed through the decades by leading the Southeastern Oklahoma area in its offering of title insurance and closing services. 
Through our history of proactively selling title insurance, we have insured tens of thousands of real estate transactions throughout the southeastern Oklahoma region.  With our vast array of prior information on individual transactions, we are able to work with our underwriters to resolve many title issues that may arise.  Sometimes there are issues involved that take time to work through, but you can be assured that our title insurance and underwriting staff have the knowledge to look for the "out of the box" resolutions to push your transaction to its completion.
Over 20 Years Ago, We Expanded Our Closing Services…
…to provide staff solely dedicated to the closing portion of the real estate transaction.  A first for a company of this size and a first for the Southeastern Oklahoma region.  The service offered by the closing office remains unmatched in this area.  They have experience with both area and nationwide lenders in facilitating the actual closing process and have worked closely with area Realtors for decades.  They work together with all parties to gather the necessary documents and information needed to successfully finalize the transfer of ownership and secure financing for both residential and commercial properties. 
The Bryan County Abstract Company staff brings a knowledge of commercial real estate closing and underwriting that is commonly only found in larger metropolitan markets.  We have been instrumental in a majority of Bryan County's largest commercial ventures such as Cardinal Glass, Big Lots, Webstaurant and CMC Steel as well as acquisitions and expansions for the Choctaw Nation and many other commercial projects of various sizes.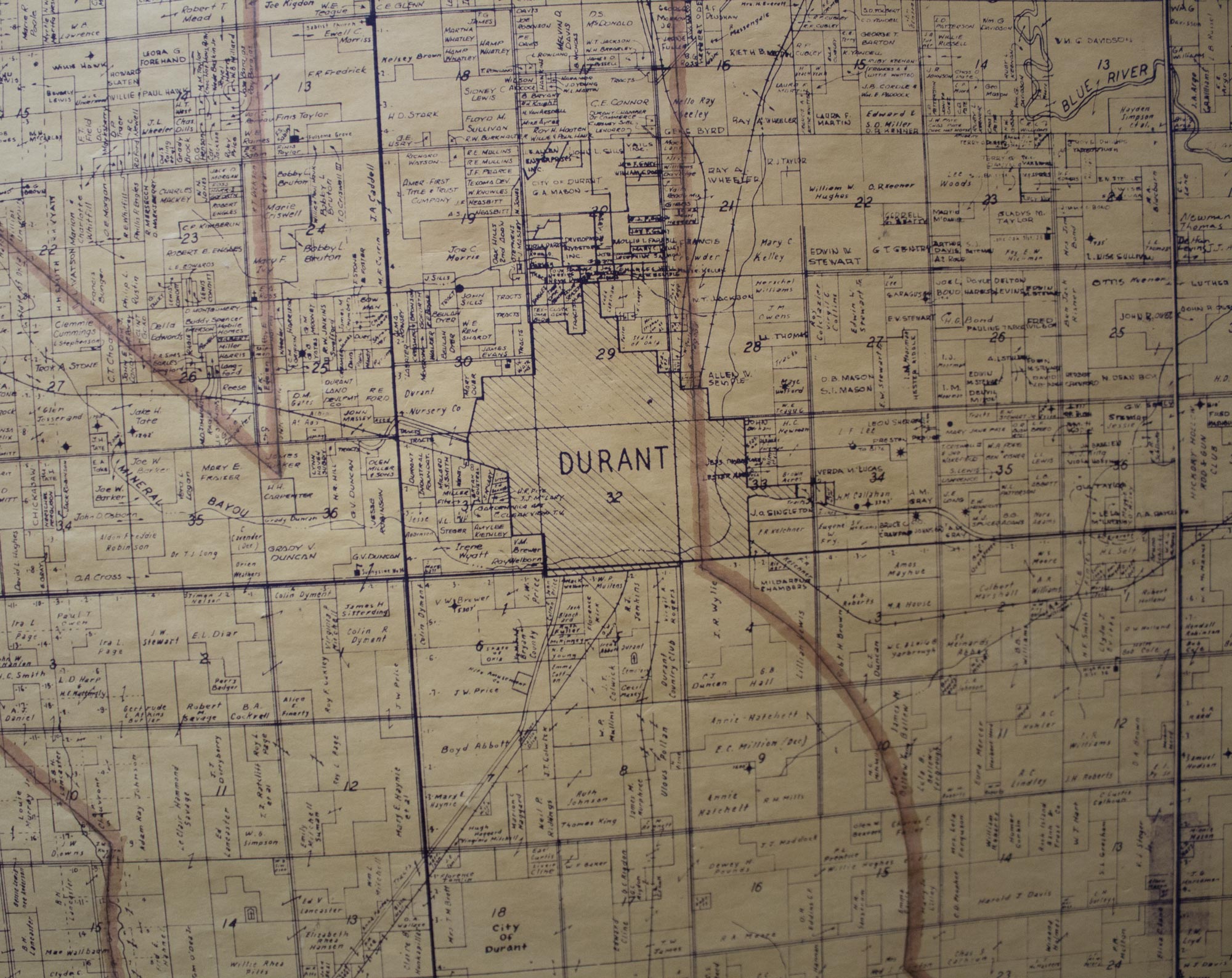 <!-- www.123formbuilder.com script begins here --><!-- [et_pb_line_break_holder] --><script type="text/javascript" defer src="//www.123formbuilder.com/embed/3880987.js" data-role="form" data-default-width="650px"></script><!-- [et_pb_line_break_holder] --><!-- www.123formbuilder.com script ends here -->
Bryan County Abstract Company
120 N 3rd ST, Durant, OK 74701
Mailing Address
PO Box 557, Durant, OK 74702
580-924-0306
---
Closing Office
116 N 3rd St, Durant, OK 74701
580-920-0212
---
HOURS OF OPERATION
Monday - Friday: 8 AM - 5 PM